There are many factors that affect the speed of your computer. If you find yourself getting extremely frustrated with the (what seems like) long hours to simply log on to your email, then we have some tips for you to try.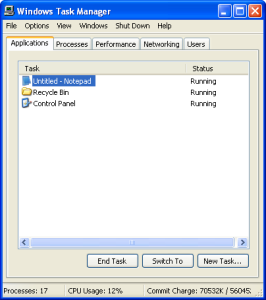 1. Reboot Your Computer
A reboot is when a working computer system is restarting. Try not to do a "cold" reboot, when you would unplug the power or physically press the power button, because it could cause some damage. If possible, do a "warm" reboot by choosing the turn off or restart option in the start menu. In either situation, please do not actually kick your computer.
2. Close Background Programs
Open your Task Manager to see what programs are running in the background and close them if they are not necessary. If there is an antivirus scanner or spyware protection program running, then wait for the scan to complete before you close the program.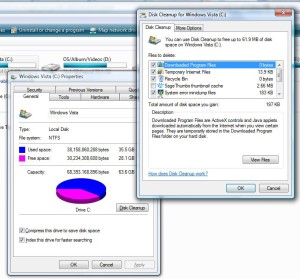 3. Delete Temp Files
Temporary files are stored on the hard drive as a computer runs programs, but it can also take up space. Use the Windows Disk Cleanup utility to delete temporary files.
4. Free Hard Drive Space
Check to see that you have at least 200-500 MB of free hard drive space. Click on either Computer or This PC on the desktop to see a small percentage bar of how much disk space is being used on your hard drive. If you need more space, it might be time to delete all those blurry photos from vacation last summer.
5. Bad, Corrupted, or Fragmented Hard Drive
Run ScanDisk to verify there is nothing physically wrong with the hard drive, or Defrag to ensure data is arranged on the hard drive in the most efficient way.
6. Scan for Malware                                                      

Spyware and malware can slow down a computer. Even if an antivirus scanner is installed on the computer, it is recommended you run an additional malware scan, such as the free version of Malwarebytes. 
7. Scan for Viruses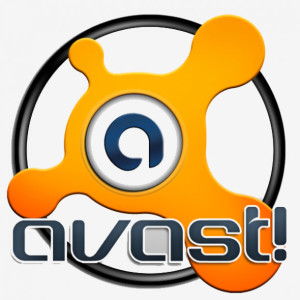 If your computer is infected with a virus, it can cause your computer to run very slow. If you do not have an antivirus program installed, it is highly recommended you purchase one.
We install Avast Security on most devices infected with viruses that are brought in to the Computer Doctor, and have found that program to be the most efficient.
If you do believe you have a virus, we encourage you to bring your computer to us; we are the only doctor in the Bangor Area to get rid of these types of viruses.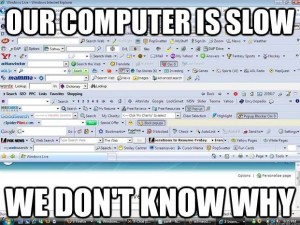 8. Update Windows and Internet Browsers
Make sure you have the latest Windows updates installed on your computer by checking online.
If your computer is especially slow on the internet, make sure all browser plugins are up-to-date.
In Internet Explorer and Firefox, browser plugins are called add-ons. In the menu bar, select Tools > Add-ons. A list should pop up of the currently installed add-ons or plugins.
In Google Chrome, plugins are called extensions. Click on the wrench in the upper right-hand corner of the browser, and navigate to Tools > Extensions. You should see a list of the currently installed extensions.
Make sure all plugins are up to date, and try to disable any that you don't use often.
9. Upgrade Memory
If you have had your computer for more than 2 years, you may need more memory, or RAM. At the Computer Doctor, we can increase your computer's RAM quickly and easily.
10. Clean Out the Dust
If your computer is overheating, the processor speed will automatically be reduced to help compensate for the heat. Dust, dirt, and hard constrict proper airflow inside your computer. If you have a computer case on, make sure it is clean and the fans are not obstructed.
11. It's Time to Buy a New One
If your computer is more than 5 years old, simply the age could be slowing it down. Newer software programs are optimized for newer computers, and older computers are not able to perform as well.
At the Computer Doctor, we can assist you in all your computer needs. If your computer is frustratingly slow and you have seriously considered hitting it with a hammer…
Please don't!
Just bring it down to us and we'll get it back up to speed!
We're located at 50 Main Road North in Hampden, Maine. Across the street from the Circle K in the same building as Rivertown Family Eye Care. You can call us anytime at (207) 862-7019. If you mention this article, you will receive 10% off any service until November 7!