Given the changes in virus infections and security attacks, like the CryptoLocker ransomware, the Computer Doctor no longer recommends free antivirus products for protecting your systems.
Whether you've been the victim of a bad infection or lost precious data due to having your machine taken over by malware, we're confident that we can arrange a security system for your digital life.
Most software packages can be purchased, downloaded and installed directly to the end user's machine.  Rather than you having to download and figure out how to configure the myriad of options available let us perform a remote installation for you.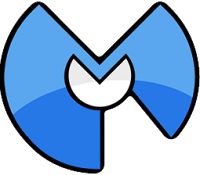 We really like Malwarebytes here at the Computer Doctor and think you would like it too.  Not only that, but they are changing their pricing model very soon.
Currently, you can purchase the Pro version and have a lifetime subscription.  They have decided to change that model to an annual subscription.
If you'd like to get a copy of this great software before the pricing change, call or visit the Computer Doctor.  The bargain price that it is now is not going to last!