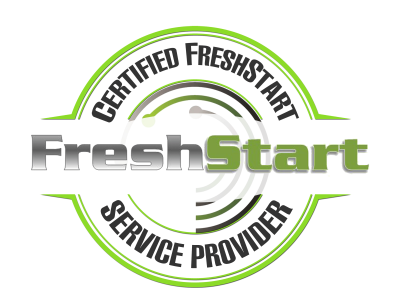 Give Your Computer a FreshStart
Extend the life of your PC. Fast. Affordable. Secure.
FreshStart is an automated and comprehensive service delivery solution for Windows PC's that was designed to be delivered by PC service professionals in a fraction of the time and cost of traditional hard drive and software replacement services.
The longer you use your computer, the slower it becomes – that is just a fact of life these days.  Add to that:  viruses, malware, and hard drive issues, and your computer can become almost unusable – and eventually non-responsive.  Giving your computer a FreshStart is like getting a new brand new system with YOUR data intact.  It will have that new computer "zip" and provide you with the computing experience you used to have. FreshStart replacement hard drives are all 7200 rpm first quality units that our technicians optimize for a great user experience and will extend the life of your computer system in. This is a great way to stay with Windows 7!
Call us today to set up a FreshStart appointment for your ailing computer.  You'll be glad you did.